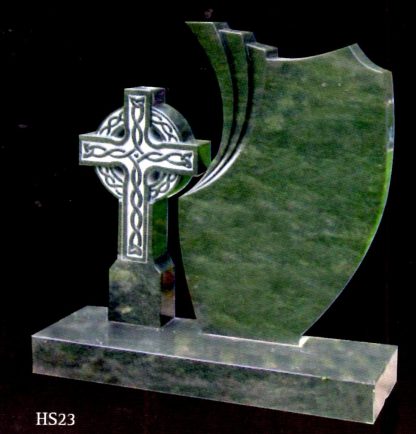 Shown In Tropical Green Granite
Celtic cross design sitting next to a unique shaped headstone set on a plain base.
Price for a Black Granite Memorial: Including first 100 letters of  inscription, Celtic Design, Pots as shown, Fitting, NAMM Fix.
Standard Size: Headstone H35" W28" T4"  Base W30" D12" T4" =  £1950.00 + VAT.
Other sizes are available.
Please click on the colour chart opposite to see additional cost for the memorial in your chosen colour.