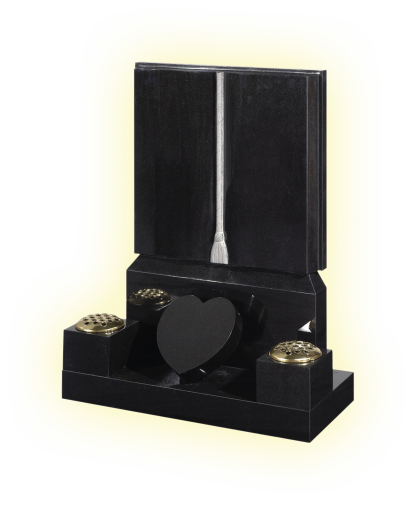 Very popular book design with tassel, shown with a fully polished centre heart on rests and two free standing vases.
Price for a Black Granite Memorial Including first 100 letters of inscription, Two vases 6″ x 6″ x 6″, Centre Heart on rest, Fitting & NAMM Fix – £1990.00 + VAT.
Extra – Tassle and pages can be gilded gold or silver.
Standard Headstone Size: H36″ x W24″ x T4″  Base: W30″ x D12″ x T4″
Other sizes are available.