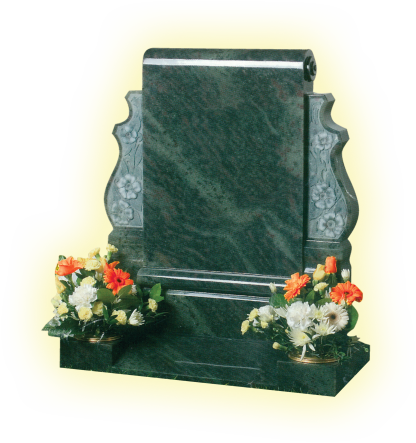 This exquisite Scroll memorial is flanked by hand carved floral design. Shown in Tropical Green
Price for a Black Granite Memorial:  Including 100 letters of inscription, flowers pots as shown, Fitting & NAMM Fix – £12150.00 + VAT.
Please click on the colour chart opposite to see additional cost for the memorial in your chosen colour.