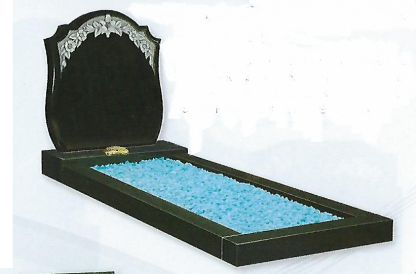 An elegant shaped memerial with hand carved floral design which has been finished with Antique effect, with Turquoise Chippings in between the kerbset.
Shown in Premium Khammam Ebony Black.
Price for a Black Granite Memorial Including 1st 100 letters of inscription, Pots as shown, Fitting & All In One Foundation – £3500 + VAT.
Please click on the colour chart opposite to see additional cost for the memorial in your chosen colour.