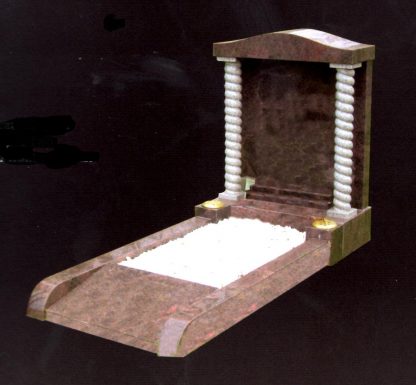 Shown In Paradiso Granite
A timeless ogee canopy with hand carved spiral columns with a front mousetrap.  Two internal flower vases and rounded front end kerbs.
Price for a Black Granite Memorial, Including 100 letters of Inscription, Pots as shown, Chippings, All In One Foundation & Fitting £3900 + VAT.
Please click on the colour chart opposite to see additional cost for the memorial in your chosen colour.