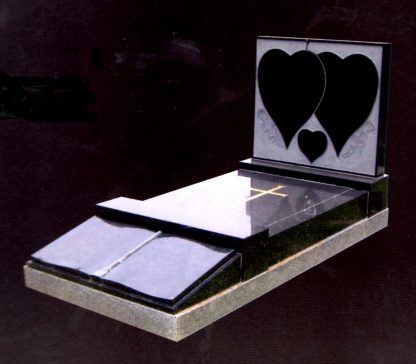 Shown In Ebony Black Granite
Square top headstone with triple polished love hearts.  Internal granite cover slab leading down to a hand carved out book mousetrap sitting on Sira Grey polished landings.
Price for a Black Granite Memorial, Including first 100 characters of Inscription, All In One Foundation & Fitting £4700 + VAT
Black Granite Landing: Extra £750.00 + VAT
Cross Design is extra.
Please click on the colour chart opposite to see additional cost for the memorial in your chosen colour.