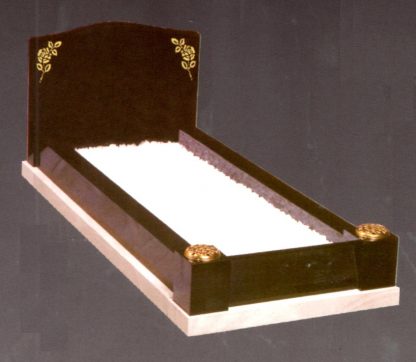 Shown in Ebony Black Granite
The timeless ogee headpiece with kerbs, front corner posts with flower containers and white stone chippings.  Designs shown for illustration purpose only.  
Kerbset shown direct onto the all in one concrete foundation raft.
Price: Black Granite Memorial, Including, first 100 characters of Inscription, Pots as shown, Chippings, All In One Foundation & Fitting £3200.00 + VAT
Designs are extra.
Please click on the colour chart opposite to see additional cost for the memorial in your chosen colour.