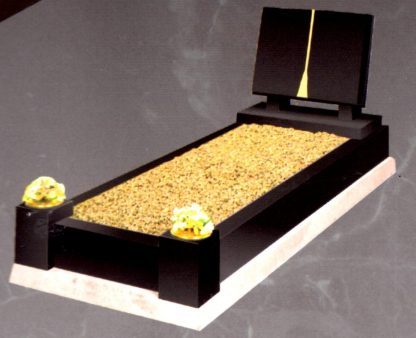 Shown In Ebony Black Granite
Hand carved book on rests with gilt edge pages and a hand carved dividing gilt tassel, kerbs, front corner posts with flower containers and yellow stone chippings.  Kerbset shown direct on to the all in one concrete foundation raft.
Price for a Black Granite Memorial, Including Gilded Tassel, first 100 characters of Inscription, Pots as shown, Chippings, All In One Foundation & Fitting £3700.00 + VAT.
Please click on the colour chart opposite to see additional cost for the memorial in your chosen colour.