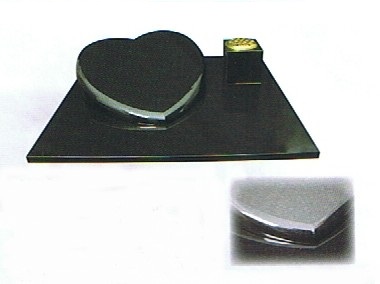 A unique heart shaped wedge design with a smooth bullnose contour, a freestanding vase on a base plaque.
Price for a Black Granite Memorial including Heart Wedge, Vase & Fitting:
Standard Sizes:  Base Plaque – W30″ x D24″ x T1″
                           Heart – W19″ x D18″ x T3″
                           Vase – 6″ Square         =  £800.00 + VAT
Other sizes are available.
Please click on the colour chart opposite to see additional cost for the memorial in your chosen colour.